This block is used to assign values to variables. Its selection menu will display a list of all global and local variables.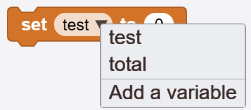 To display the names of the local variables in the selection menu, this block has to be physically attached to the sequence of blocks where the INITALIZE LOCAL block is used.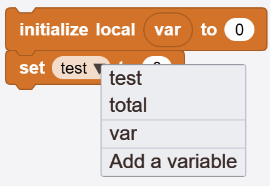 In addition to displaying the names of the variables, the selection menu also displays an option for adding a variable. This can be used to add variables while editing the program code, without switching to the variables category options.